Get all your Basic Information about Lip Fillers Below!
Full, well-defined lips have long been considered a hallmark of beauty and youth. Due to the popularity of social media influencers and celebrities promoting the usage of lip augmentation, there has been a great increase in the demand for lip fillers. After all, nothing makes quite a statement like a plumped-up lip sporting your favourite lipstick shade!
Some of the most commonly-used lip fillers nowadays are composed of hyaluronic acid (HA) – which is considered a safe ingredient to use. HA is naturally found in the skin, but with age its production decreases, which is why babies' skin have more softness and elasticity, as compared to adults. The decrease in HA in our skin leads to dehydration, wrinkles, and loss of facial volume.
An advantage of hyaluronic acid fillers is that they are temporary. They replace the natural human tissue and last for about 6 to 18 months, before breaking down. This makes it a great option for those who are new to fillers and unsure if they want them permanently.
With time, our lips tend to become thinner. Therefore, full lips are considered a sign of youth. The ideal upper/lower lip ratio is around 1:1.6, and this can be achieved with lip augmentation.
What are the Benefits of getting Lip Fillers ?
Lip filler enhancement has many different benefits, such as:
Restoring volume in mature and/or thin lips.
Helping you achieve the particular look you desire.
Fuller lips add more symmetry to facial features, which is great for a confidence boost.
Add more definition to the lip line, which helps enhance the look of lipstick/lip products.
Pre-Treatment Checklist
Everyone wants to look their best, which is why it's important to discuss your needs and desires for lip enhancement with your doctor. Make a note of the following points to discuss beforehand with your doctor:
Discuss the lip shape you want and your reasons for that. Everyone has a unique facial symmetry and proportionality, hence they require different lip shapes to accentuate their features.
Expressing your personality, and being open and honest about what balance of features is suited to you is important. This is to keep it as transparent and open as possible, and ensure that you make your own decision on the kind of lip shape and volume you desire.
How Much Do Lip Fillers Cost?
The price of lip fillers depends on the doctor you're going to, plus the brand and volume of filler used. Also, please note that if you seek a fuller look, you might require an additional syringe, which will lead to an increase in price.
At Nuffield Aesthetics, you can opt for lip fillers by paying approximately $1000 per syringe. It's recommended that you have an in-depth discussion with your doctor about the results you seek, and what brand is suitable for your needs.
What are the Popular Lip Filler Brands?
Juvéderm, Restylane, teosyal kiss, and Volbella are some of the reputable lip filler brands being used in the cosmetic industry today. They are all FDA approved. Depending on your doctor's preference and experience, it's best for you to go ahead with a lip filler that he/she is most comfortable with. At the end of the day, you should only seek treatment with a doctor you trust!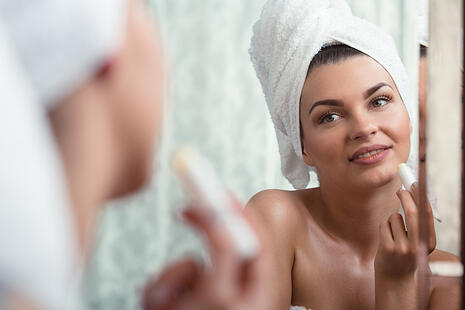 Suitable Candidates for this Treatment
If your lip area is free of swelling, infection or damage, lip injections can be safely administered.
You are currently not pregnant or breastfeeding.
You don't have an allergy to any of the ingredients in hyaluronic acid fillers.
How Many Sessions Do You Require?
A difference is noticeable right after your session. As there will be some inevitable swelling immediately post-procedure, you may want to top-up fillers at the review. Once you have achieved the desired outcome, you will probably need to touch up in a year.
What is the Length of the Treatment?
Injecting the lip filler takes around 45 minutes, but you also need some additional time for your consultation. After the consultation, when your goals have been worked out, the lips are anesthetized and sanitized with alcohol. Filler is injected into areas that need volume, and then massaged with gentle pressure to prevent lump formation. The amount of filler required depends on the patient's anatomy and goals.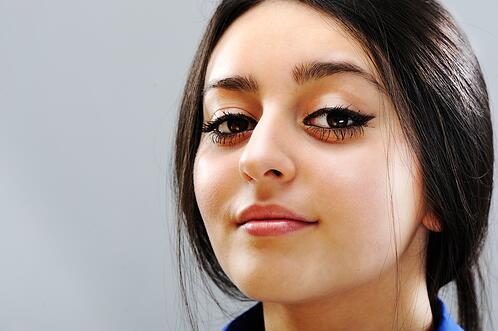 Is there any Downtime and/or Side Effects?
There is generally no downtime, and results will be visible immediately after you're done with the treatment. The final results will be visible about 6 weeks later. You can easily resume regular activities just immediately after treatment.
You might experience slight redness, swelling or bruising at the injection site. All skin injection procedures carry a minor risk of infection and lumpiness caused by granuloma can be a long term side effect. It is important that you proceed with lip fillers using only trusted brands and doctors. Please inform your doctor if you have a previous history of cold sores and prophylactic anti-virals may be prescribed to prevent reactivation of the virus.
Is it Possible to get Natural-looking Fillers?
Natural-looking fillers can be attributed to mostly their placement, and the amount used, and the type of filler being used. As per doctors, each person's lips need to be examined for symmetry as well as overall shape, so that the filler can be injected accordingly. For a fuller lip, the best option is to gradually add filler over time, so that it looks natural. You might need a couple of appointments before you can get to your desired lip shape and volume.
Post-Treatment Care
Right after the treatment is done, there might be slight redness, swelling, tenderness, as well as itching in the treated area. This is a normal reaction to the injection, which is temporary and usually vanishes in a day or two. If it continues, or you happen to experience other reactions, please contact the practice right away.
Here are some tips to help you recover:
Avoid touching the treated area within 6 hours following the procedure. Following that, lipstick can be applied, and the area can be gently cleansed with soap and water.
Avoid heavy-duty exercise for at least 24 hours after treatment.
Avoid sultry/hot temperatures for at least 24 hours after treatment.
Use an ice pack on your lips.
Avoid Vitamin E supplements for a few days, as these can increase the risk of bruising.
As per doctors, injecting lip fillers can also indirectly stimulate your own collagen production, which means that your lips can actually get a little bigger after injections. This is good news for those who want plumper lips naturally.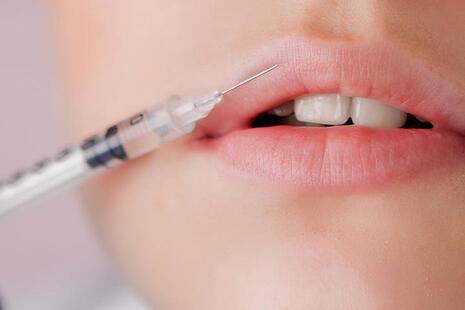 Why Choose Nuffield Aesthetics?
We provide a variety of aesthetic procedures for the face, skin and body that are designed for our clients' specific needs. Our team of accredited doctors and aestheticians work closely with clients in order to ensure that they receive holistic and personalised care. Whether you seek to enhance your features, or work on your physical appearance, our 6-step treatments have been devised to handle all your concerns. Learn more by contacting us today.
Now that you have all the important information about lip fillers, you can go ahead and book your appointment with ease.